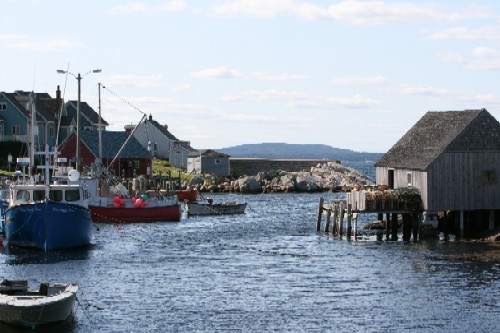 ST007/5
The Preliminary States of Grace.

This is Wiley's title to this section though Miss Bowie's "Preliminary Conditions of Salvation" may be better. The section includes all the working of the Spirit of God in a man prior to his actual experience of saving grace.

1. Man's Condition by Nature and Prevenient Grace

The Bible represents man as by nature a "child of wrath" and "dead in trespasses and sins" and as having no unmixed goodness in his unregenerate state. (Ps. 51:5; Rom, 3:10-12). In this condition man would not on his own initiative seek God in the sense of choosing to be saved. It is this lack of initiative in man which our Lord refers to when He says "No man can come unto Me except the Father which hath sent Me draw him''.(John 6:44).
This does not mean, though, that this drawing is not universal. God in His love and mercy wants man to be saved. He has not only provided the way back to Himself through the atonement but takes the first steps to bring man to Himself. It is these first steps which are called the Gospel Call and the Prevenient Grace of God.
In considering these and other subjects in connection with the experience of salvation we shall continually come across two different schools of thought which approach the subject in different ways and come to different conclusions.
These are Calvinism and Arminianism. Both sides of the question on each particular point will be stated as we proceed and after we have dealt with all the states of grace a summary will be given of the origin of Calvinism and Arminianism and their main differences.

a. The Gospel Call.

This purely refers to salvation and has nothing to do with the Christian's call to holiness or service. There is a sense in which the Holy Spirit is working on the consciences of men everywhere and at all times in some measure or another and this is called the universal call, but we are concerned here with what is called the immediate call of God at some particular time by which the Holy Spirit seeks to bring men to a knowledge of God and salvation.
This call is likewise universal in scope. This call commences with the operation of the Holy Spirit by which men's minds and consciences are awakened to their lost estate and need of salvation. ( Prov.21:1; Ps.119:18; 51:10; Luke 24:45). This is continued by the convicting power of the Holy Spirit whereby man becomes conscious of a sense of guilt, condemnation and personal blame worthiness (John 16:8). With the sense of conviction comes the realisation of the salvation provided in Christ.

(i) Predestination and Election

It is concerning the question of election and predestination that the differences between Calvinism and Arminianism first come to the fore. Both believe that the elect are the chosen ones but differ considerably on the manner of election. It is obvious that the Scriptures speak of election and predestination but the point at issue is the meaning of the Scriptures on these points.

a.Calvinistic View
The Calvinists regard election as unconditional and dependent on predestination which itself depends on the sovereign grace of God. The words of Calvin himself are "Predestination we call the eternal decree of God by which He has determined in Himself what He would have become of every individual of mankind, for they are not all created with a similar destiny; but eternal life is foreordained for some, and eternal damnation for others. Every man, therefore, being created for one or the other of these ends, we say he is predestined either to life or death.
In conformity, therefore, to the clear doctrine of Scripture, we assert that, by an eternal and mutable counsel, God has once for all determined both whom He would admit to salvation and whom He would condemn to destruction." (Inst. of Christ. Religion.III ch.21).
Thus as far as the Calvinistic theory is concerned, God has from the start determined the ones who would be saved and the ones who would be lost, quite apart from their own free will. Some endeavoured to lessen the awfulness of the thought that God actually chose some to be lost, by saying that all were lost and worthy of eternal damnation because of the fall.
In His mercy God decided to save some, the others He merely left to their just punishment. The Westminster Confession speaks of the lost more in the words of Calvin himself - "The Elect are those who are predestined to eternal life. The rest of mankind God was pleased, according to the unsearchable counsel of His own will, whereby He extendeth or with holdeth mercy as He pleaseth, for the glory of His sovereign power over His creatures, to pass by, and to ordain them to dishonour and wrath for their sin, to the praise of His dlorious justice."

b.Arminian View.
The Arminian viewpoint, however, is that predestination is the general and gracious purpose of God whereby He has purposed and desires that all be saved through faith in Our Lord Jesus Christ (John 3:16).
Election, which implies choice, refers to those who have been actually chosen by God to be saved. God's choice of them, however, is not determined by His eternal decrees but by their faith in our Lord Jesus Christ, in other words by `acceptance of the conditions of the call." (cf.Eph.1:4,5, 11-13; 2 Thess, 2:13; 1 Pet.1:2).
To sum up in the words of Wiley - "Predestination is God's general and gracious plan of saving men, by adopting them as children through Christ; election pertains to the chosen ones who are holy and blameless before Him in love. The proofs of election are not in the secret counsels of God, but in the visible fruits of holiness." (Introduction p.258).