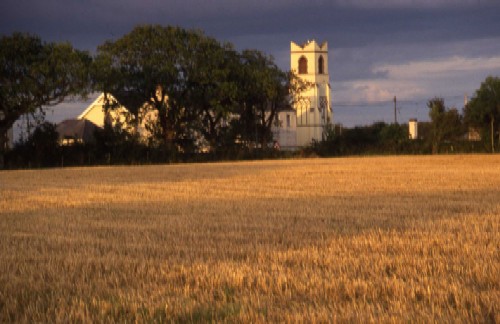 ST005
The Doctrine of Man and Sin.
1. The Doctrine of Man. (Anthropology).
a. The Origin of Man.
The Genesis Account.
Theories contrary to Divine Creation.
The Unity of the Race.
The Antiquity of the Race.
b.The Nature of Man.
The origin of the Soul.
The image of God in Man.
The nature of man`s primative moral nature.
2. The Doctrine of Sin. (Hamartiology).
a. The Nature of Sin.
The Law of God.
The Scriptural conception of Sin.
b.The Origin of Sin.
Philosophical Theories.
The Doctrine of Satan.
The Origin of sin in man.
The Genesis account of the fall.
The necessity of Man`s Probation.
Man`s Temptation and fall into sin.
The means of temptation.
The extent of god`s responsibility for sin.
c. The Consequences of Sin.
The immediate consequences of the fall into sin.
General consequences of sin.
The nature of guilt.
The nature of pemalty.
Death as the penalty of sin.
d. Original Sin and Inherited depravity.
Scriptural teaching concerning original sin.
Scriptural teaching concerning inherited depravity.
The transmission of inherited depravity.
Hereditary depravity and hereditary guilt.
The nature, meaning and extent of Inherited depravity.
The meaning of total depravity.
Man`s moral condition at birth.
e.The Freedom of the Will.
f. Depravity and Infirmity.