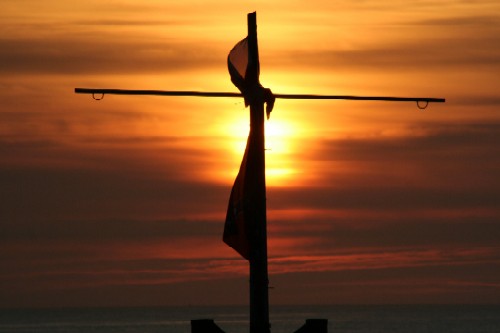 The New Testament
The Bible in general and the New Testament in particular is the most important book that the world of literature has ever produced. It is a remarkable book relating the immensity of the influence that Jesus of Nazareth has had, is having and will in the future have on the religious, moral and ethical beliefs of countless millions of people.
It is a book that has come alive with personal spiritual understandings, historical changes that have revolutionized cultures of nations and peoples worldwide and has been the foundation for deep theological beliefs.
It continues to carry a message that turns the world upside down, it calls men and women of every culture, race and age to give up on their small ambitions and follow the Christ.Men and women gladly follow the Christ believing that His message "to be the power of God unto salvation."
The New Testament introduces its reader to a complete and perfect view and understanding of the Gospel of Jesus Christ, it fulfills all that the Old Testament longed to see and experience.
It all begins and ends with one remarkable man, Jesus of Nazareth who was born into a workng class family, but He was no ordinary man, no ordinary Rabbi or teacher. He was a special man, He was God in flesh.
The Incarnate God revealed perfectly to His creation in flesh. Jesus demonstarted in a short period of time through the words He spoke, the way He lived and through the miracles He preformed, who He was.
His life, death and ressurrection removed for ever the judgement placed on humankind because of their sin and opened up the possibility of salvation to all who would repent of their sin and by faith trust in the finished work of Christ on the Cross.
Twenty years after His death every city of the Roman empire had groups of people testifying to his power at work in their lives. Within 60 years of his death the writtings that we enjoy today which we call the Bible were in circulation and by the 4th century and where in the form of the canon of scripture that we call the Bible or Scriptures.
What a marvelous Saviour, and what a marvelous record of His life, works and witness. These short introducions to each book are given to help the reader gain some of the insights of the New Testament books and letters which so beautifully describe the Saviour.
Enjoy the challenge of discovering the Christ for your self with the aid of these New Testament book introductions.