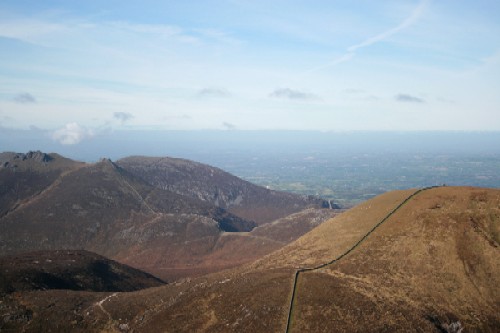 BHB010
2 Samuel.
Key verse: 2 Samuel 7:25-26.
"Now therefore , O Lord God, the word that thou hast spoken concerning thy servant and his house, confirm it forever, and do as thou hast spoken, that Thy name may be magnified forever by saying, The Lord of hosts is God over Israel and may the house of thy servant David be established before thee."
Key Phrase: "Before the Lord."
Key Theme: "Be sure your sin will find you out."
Saul has died and David becomes King first of all over Judah, he reigns of seven and a half years in Hebron and then for 33 years over all of Israel making Jerusalem his base. In the first 10 chapters of this book David many victories are recorded. In chapters 11-14 David`s crimes of adultry and murder are recorded.
In chapters 15-24 Absalom rebels against his father and King David is forced to flee, while Judah remained faithful to David.
Outline.
Chapter 1-6 David becomes King.
Chapter 7 God promises David an eternal throne.
Chapter 8-10 Record of David`s Military vistories.
Chapter 11-12 David`s and Bathsheba.
Chapter 13-21 David`s challenges and problems.
Chapter 22 David`s praise song.
Chapter 23 David`s final words.
Chapter 24 A Census of Israel.
Title.
The Hebrew title for this book is simply "Samuel" while the Greek version is Basileion Beta which means " 2 Kingdoms".
Date.
The dating of the book would have been sometime after the death of King Solomon (931B.C.) and before the Assyrian captivity of the Northern Kingdom (722B.C.) It is possible that the book was composed early in the period known as the divided kingdom, which would place it around 900B.C.
Themes.
The books represent a Divine perspective of the establishing of the united kingdom under Saul and a detail picture of how King David developed that kingdom. The hostility between the 10 Northern tribes and the two Southern Tribes is very evident. After the death of King Solomon the split between the two is inevitable.
Davids strengths and weaknesses are clear for all to see, his victories are highlighted while his sin is not hidden. God`s attitude to obedience and disobedience is clearly to be seen in the text. David is seen as a type of Christ in the Old Testament and this is seen in these two books of Samuel.